Birthday pedicures with Mimi and Stacy since we planned on leaving on our trip on my birthday and we wanted to celebrate together so elected to do a before birthday celebration and after birthday celebration next Wednesday


Our plans changed since our flight was cancelled late Tuesday night so we got to have celebrate my birthday on Wednesday at home again this year. Chris picked up bagels and they all sung happy birthday as we made our first wish blowing out the candle.


Mid-morning, Mimi came over to see join our day of celebration. It was a bummer to miss a day of vacation but a blessing to get to spend my birthday with my momma. We did venture out to the Summit before the storms came in to get the 50% off for your birthday at Kindard Scott


The Rhoads joined us in the afternoon for a birthday/storm party; a treat Covid took away last year


We had lost sleep the night before with flight cancelations so Chris napped and Mimi gave me the perfect cup; just be you, be happy, be what you want to be …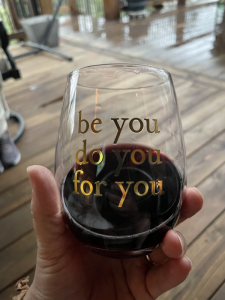 Lisa's big birthday celebration was not what we expected but it was great surrounded by family we love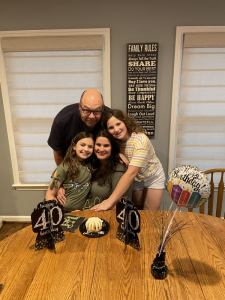 Life is a journey and does not always turn out the way you plan but every moment is a blessing, count each one


Thankful to have another birthday and for each and every family or friend that called, texted, facebooked, or came to hug my neck


Love creating memories and having fun with family and friends


Cheers to a great year ahead!