All smiles on our way to swim at Mimi's for Ivy's party


Of course the girls are super silly and goofy too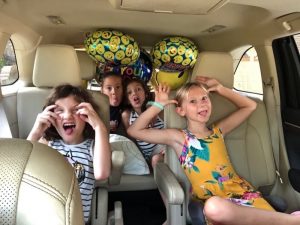 This girls is always up for some fun! We pray year eight is great for her!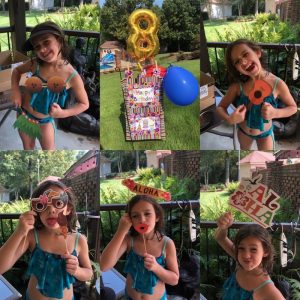 We are all ready to celebrate Ivy's turning eight and waiting on friends to arrive


Swimming with friends and family


Birthday lunch, sweets, and treats to gives everyone energy for more fun


Piñatas are full of fun party treats


Cousin Katie arrived after a long, hot soccer game and was in a sad face mood so everyone joined in … love that she had to grin, you can't be sad at a party


This girl got a stash of sweet gifts but the best gift was the time friends took to spend celebrating with her


What a sweet group to celebrate with!


As people left we attempted to get pictures with each special friend but mommy missed most but so thankful there were so many that came to celebrate with our birthday girl


Rocker bikes to help get rid of the last of the sugar energy before Adrian and Alicia headed home