Chris had an amazing opportunity to go to Korea for a work trip then stay to visit a country he had not gotten the opportunity to explore previously. An added bonus for him was that uncle John met him so they got to travel the world together again like he did in his prime. He of course only took a few pictures but his girls took several of their staycation. We missed him like crazy but loved that he was able to visit Korea.
Daddy left at 4:30 in the morning so the girls were sleeping but when they woke we started getting ready for wacky hair at VBS


After VBS we went to Mimi's and ended up buying a sand art when we went by the store for a little fun


The first of 12 nights were our girlies saved mommy a spot between them while daddy was on his trip

Friday we enjoyed snuggling on the back porch and writing on the door


Just a swinging at Mimi's and writing on each other

We spent Friday night at Mimi's so got to enjoy breakfast on the back porch

Leia enjoyed playing with her new toy too


Uncle Mark and his brother Mike turned the big 4-0 so we got to celebrate with them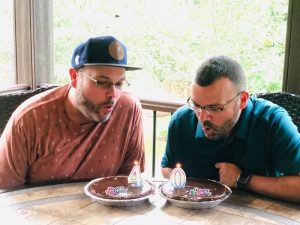 Chris sent Mark a HB message and picture of his lunch


The girls gave him a great birthday present


That evening we had a few neighbors over and sent Chris a pc telling him he was here in spirit so he took over the speakers on the porch, his music selection was questionable

Lisa and the girls enjoyed their first of many breakfast to come on the porch on Sunday morning, June 9th


Love these precious girls


Of course Buddy joined us too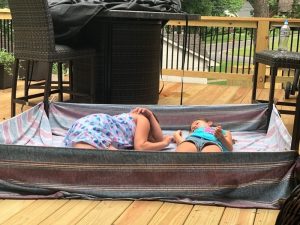 We helped Mimi blow up the slide Tuesday while we were out there then had a lot of fun sliding


Mimi also fixed a yummy yummy lunch for us


Of course that afternoon we had to go home to take care of Buddy

Love the snuggles while daddy is gone but the littlest one gets most of the bed space


Girls pick for dinner was Steak-N-Shake so they could get balloon animals


Love holding their hands as we sleep and getting sweet snuggles


Although someone sometimes rolls on top of mommy and sleeping in crazy positions

Chris spent Katie's b'day getting close to the North Korean boarder

Katie bug turned 10 so we went to Mimi's to celebrate, swim, and have a little fun

Love the fun this picture captured!


Blessed to spend time with these ladies

Leia stayed wth Mim is Mommy got a little one on one time with our sweet Ivy who chose to chill out at home then wanted to go to the mall for a little bit


Mimi sent us a text that Leia pulled her LAST baby tooth while she was there

Morning snuggles are the best!


Friday we met up with Mimi and Leia for a little fun at Urban Air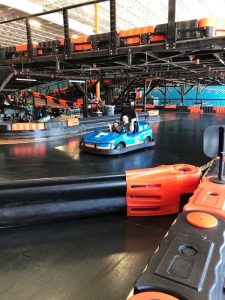 Chris sent a picture of uncle John playing with the cats in SK

Even fun with our sweet neighbor and snuggles

Saturday morning Leia woke up early but couldn't keep her eyes open so napped on the couch while little sister slept and mommy sipped coffee on the porch


Morning snuggles and face timing daddy, Leia face timed when she woke up


Katie's birthday party was Saturday too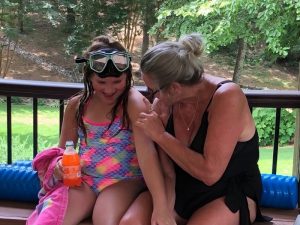 That evening Ivy stayed with Mimi so mommy got one on on time with Leia. Leia chose dinner and pet store

The tooth fairy came too. Last tooth, 20th tooth, $20


Mommy and Leia did not make it to Chuck-e-Cheese last night so made it Sunday morning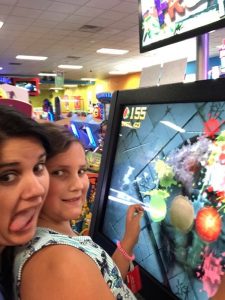 Monday mommy worked but the girls had fun with Mary Elizabeth and playing with Buddy then went to Mimi 's that evening to spend the night since mommy had to go to training on Tuesday too

Chriss's last picture he sent was his big meal in SK before heading home … he did not send a single picture of himself in Korea but we shared what he sent us

Tuesday morning Mimi got sweet snuggles and sent mommy pictures throughout the day. The pictures were the highlight of the training.